About SoftCafe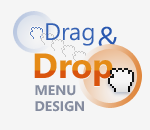 SoftCafe is a small, non-corporate software company headquartered in sunny Cabin John Maryland, just minutes outside of our nation's capital, Washington DC. Our customer base is diverse and includes thousands of independent restaurants, bars, eateries, hotels, country clubs, resorts, spas, caterers, food service distributors, and dispensaries. Many hospitality management schools also use our software in their restaurant management courses and curriculum.
About 23 years ago, we invented the first drag-and-drop menu software, and soon after a method to sync printed menus to user websites, with the purpose of giving small, independently owned restaurants a method to compete against big chains.
---
iMenuPro® Very Smart.
2 decades later, automated menu design is still our focus.
With the help of some talented Rhode Island School of Design artists and a few engineers obsessed with the science of menu design, our latest version iMenuPro® makes our unique (and patent pending) menu system even more stylish, affordable, and accessible to users in all countries, and on all devices – PCs, Macs, and tablets.
With iMenuPro every small local restaurant can now make world-class menus and continually update them at virtually no cost, to offer unique and seasonal dishes that are unavailable at the chains. This not only reduces their operating costs but helps them attract new customers.
In a world of constant change, it's our mission to help small businesses compete and change with it – to keep our local communities unique and vibrant.
Questions?
Don't hesitate to contact us at

if you have questions about our business or products.
Address
SoftCafe, LLC
7945 Macarthur Blvd. Box 91
Cabin John, MD 20818
®
iMenuPro, MenuPro, and SoftCafe are registered trademarks of SoftCafe, LLC
iMenuPro menu software, style pac restaurant menu templates, hotel menus, spa and salon menus, seasonal menus, menu flyers, uk a4 menus, menu paper, vs. word protected by U.S. Patent No. D451,101, and D474,196. Other Patents Pending.