For most restaurants, QR menus won't replace printed menus. But now you can give your customers both options — printed menus and QR menus — that are perfectly in-sync.
All of your menus under one QR code, with fast loading, easy-to-read layouts that don't require pinching or zooming. Say hello to touchless QR code menus, built into iMenuPro.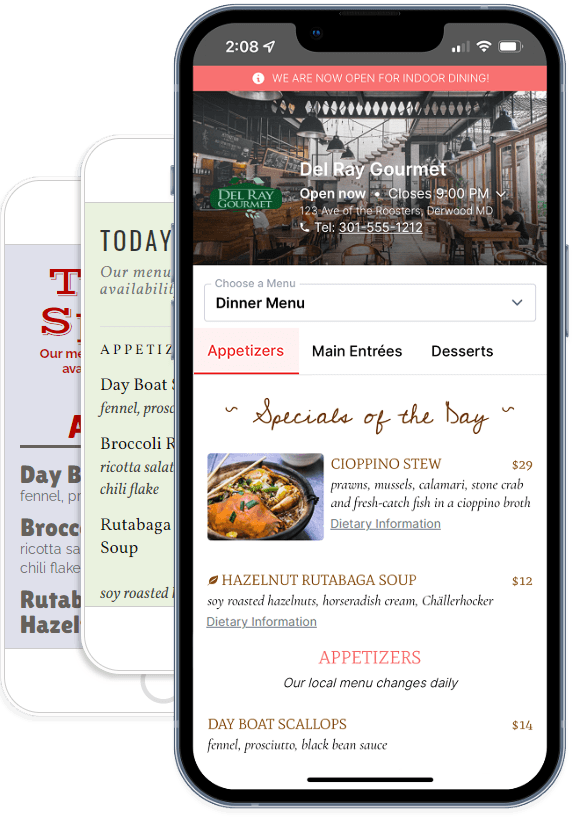 QR Menu Creator
Our QR code menus automatically sync to your printed in-house menus! Change one, they all change.
Customers get fast, easy access to your menu with a quick scan on their phones.
Easy-to-read layouts are optimized for speed and legibility on smart phones.
Includes automatic navigation so your customers can skip to their favorite menu sections instantaneously.
Add expandable food photos and dietary info. Customize fonts, colors, business hours and more. You can even match the look of your printed menu.
No outside app or service required. You don't even need a website!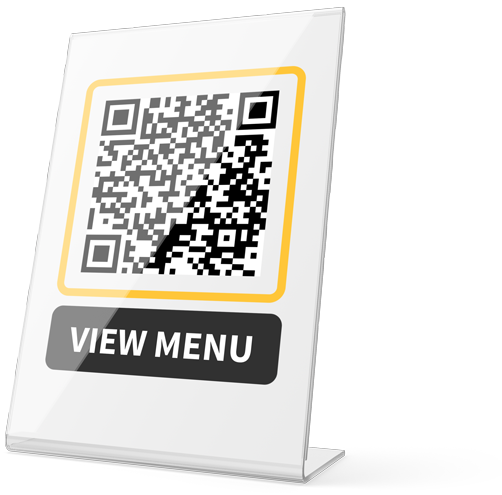 How it works
Just post the QR code at your establishment on a sign, flyer, or inside your printed menu.
Customers then scan the code with their smart phone and see your menu right on their phone.
You get to update prices and items whenever you want, with instant changes reflected on your menus – without incurring webmaster, designer, or scan fees.
Over 20 million scans!
Since launch, our QR code menus have been scanned over 20 million times. Our system is fast, reliable, and works.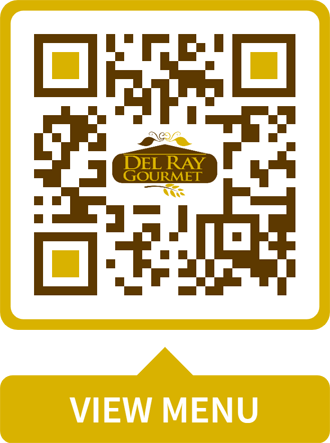 QR Ultra
NEW!
Change the QR code design itself with colors, your logo and more. Add a business photo, store info, your logo, and additional menus – all from the same QR code page.
Use QR codes at multiple restaurant locations with unlimited scans at no extra charge.
On top of that, QR Ultra menus support beautiful, clickable food photos and lots of design options to make your page stand-out from generic QR code menus.
Try it now!
Just scan this QR code with your phone.
Most competing QR menus contain multiple trackers and cookies collecting your personal info and statistics. This can slow down your customer's QR menu experience and may cause you a lost sale.
Our QR menus load with 0 trackers and 0 cookies. So your menu loads fast and everyone's privacy is protected. Because after all, it's your menu – not ours.