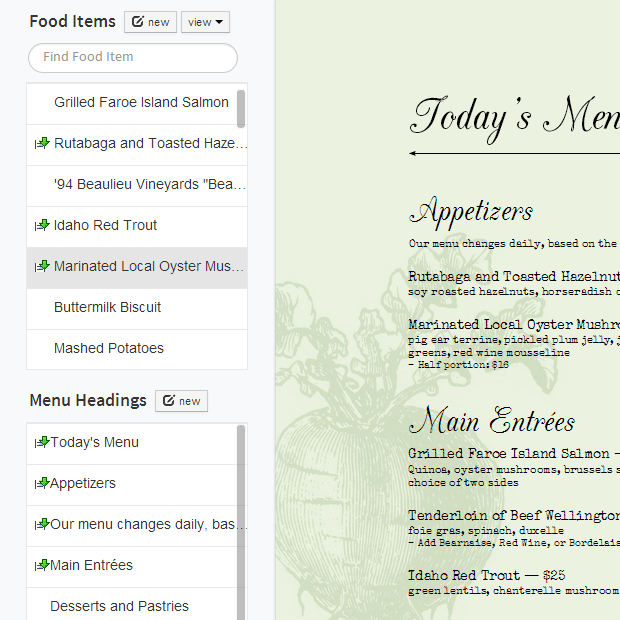 1. Add your foods
Just one time
Enter your foods and drinks into the master food list. Once in the list, they're always accessible – no need to re-type for new menus.
Then add any number of menu headings for each menu you create such as 'Appetizers', 'Today's Specials' or subheadings like 'served with a salad'.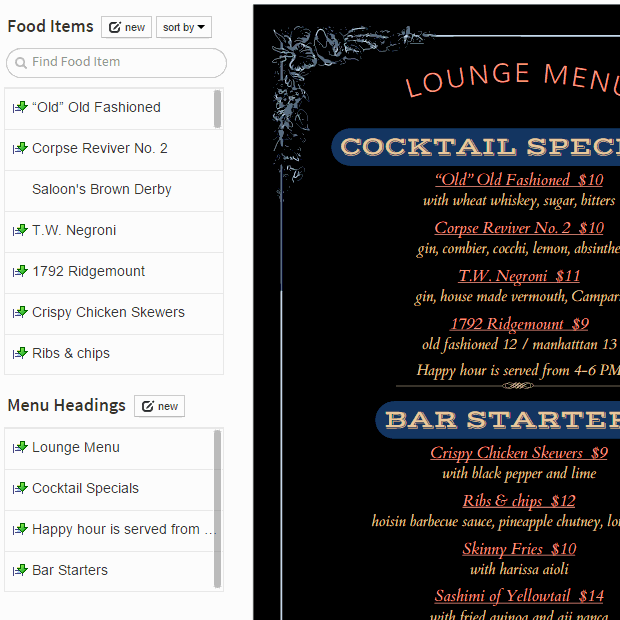 2. Drag & drop
Leave the hard part to us
Drag your items from the list to the menu. Once they hit the menu iMenuPro does all of the formatting for you – it's that easy.
At any time drag items around on the menu to re-order or remove them with a click.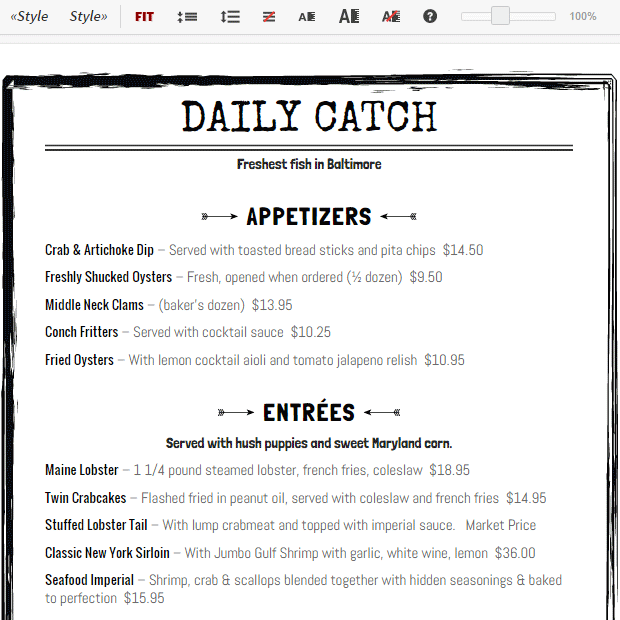 3. Pick a design
With one click
Choose a Menu Style with a single click and watch your entire design change before your eyes – no design skills required.
Mix and match design elements like backgrounds, borders, accents and fonts for unlimited design possibilities.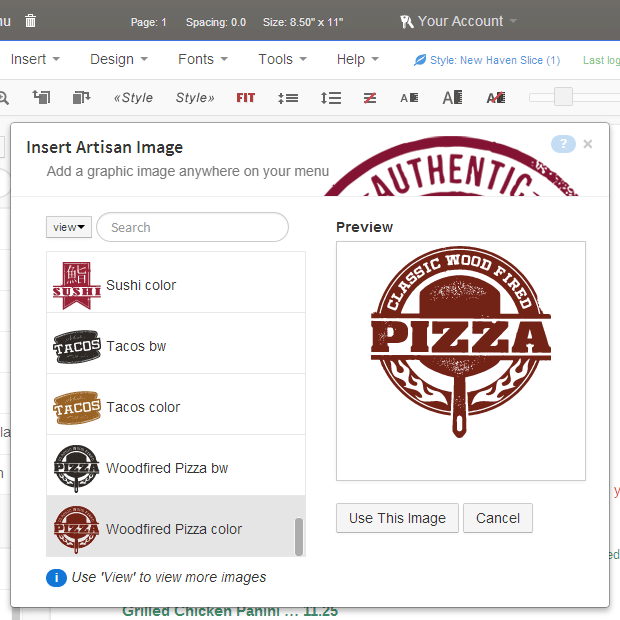 4. Get inspired
And make it yours
Make your menu unique by branding it with your own logos, photos, and artwork or tap our 3,000+ Artisan Image collection for just the right flourish.
Plus, add boxes, accents, or icon highlights to draw attention to high-profit dishes you want to sell the most.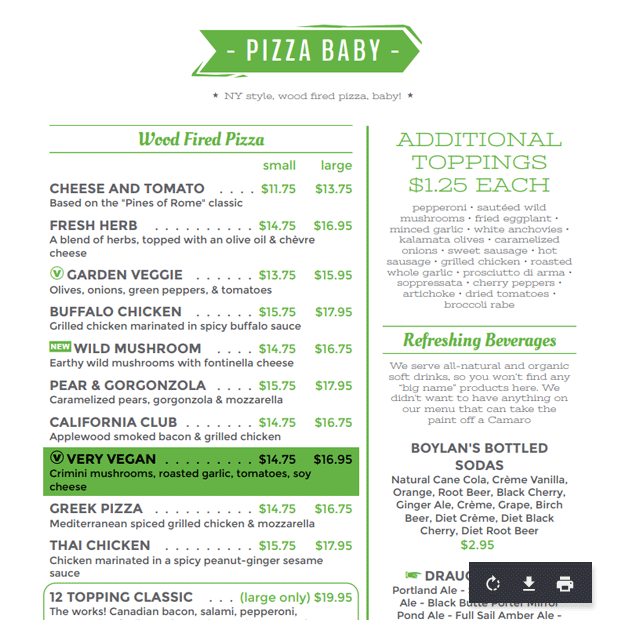 5. Print a PDF Menu
And voila!
Create and save a pro-quality PDF menu in seconds – print in-house, sync to your website, add to Facebook, or deliver to your local printer for high volume printing.
When food costs change, make instant updates to menu pricing without paying or waiting for outside designers or printers.