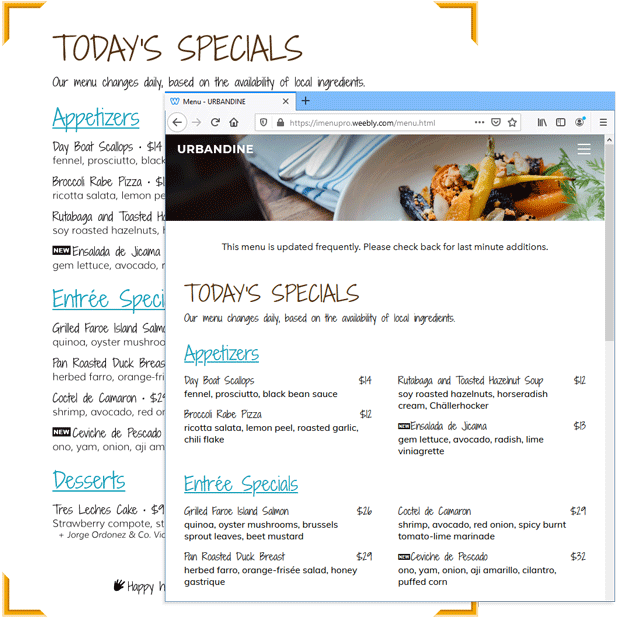 Keep your online menus up-to-date
Easily update prices and items so your website and social menus are in perfect sync with your printed in-house menus. All in a Non-PDF, mobile-friendly format that looks great on all devices. Edit one, and they all change.
According to research, "current menus with up-to-date prices" are what consumers most want from restaurant websites.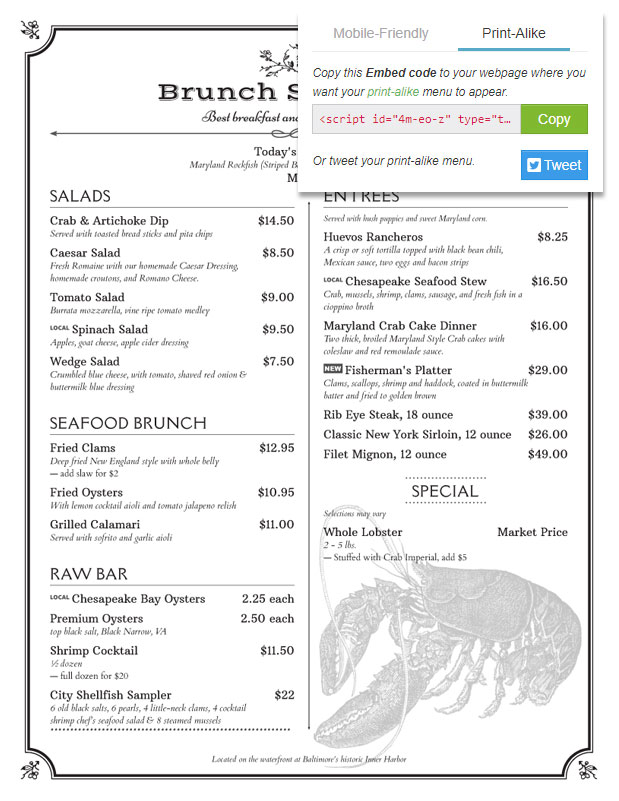 Get the word out on social media
Let your customers know about upcoming specials or menu changes on social media (Twitter, Blog posts, etc.) with automatic, real-time updates and no downloading required.
Not just for restaurants: salons, spas, dispensaries and more can use it. Any business that benefits from easily changing their list of services can update their online menus with iMenuPro's Menu Maker.